Chromatography Systems by Cytiva (formerly GE Life Sciences)
We offer unrivalled service and support for AKTA™ Systems By Cytiva (formerly GE Life Sciences). Our experienced engineers and a full inventory of industry proven instrument spares mean we can be responsive to your needs.  We recognise the benefits to be gained from effective preventative maintenance (PM) regimes and how routine maintenance can optimise performance and maximize efficiency in your lab. More importantly, it can help you avoid expensive machine downtime and repair costs caused by serious breakdowns. We offer a number of service plans to suit your needs: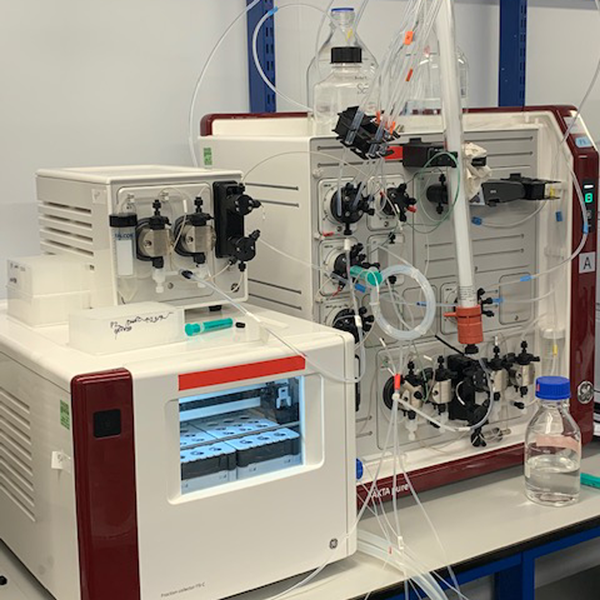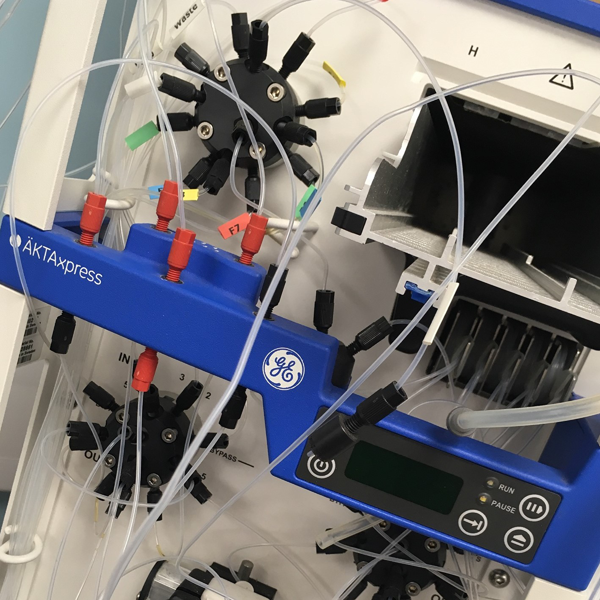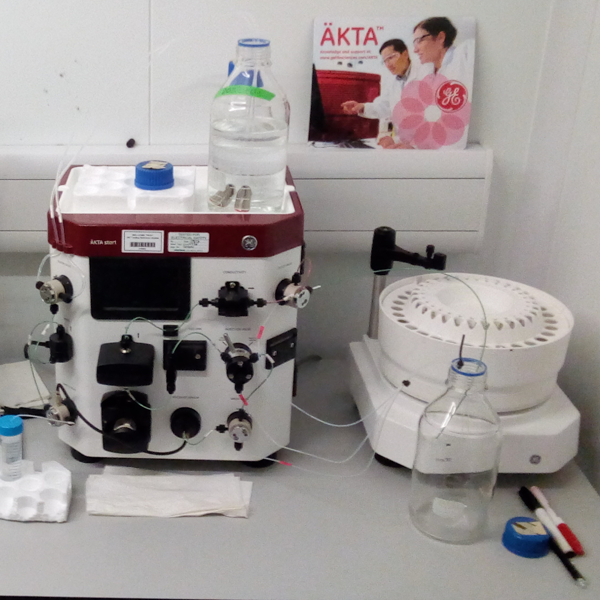 Preventative Maintenance (PM)
iLab Solutions' PM plans are designed to maintain optimum performance of your instrument and ensure that you get accurate and reproducible results. They also make sure you adhere to regulatory compliance standards. Because PM visits are scheduled in advance you can organise your lab's time and maximize the uptime of your instruments.  
Our PMs for AKTA Systems by Cytiva, include a number of different tests and inspection points, covering the main components of the system. iLab engineers routinely replace all parts subject to wear-and-tear during normal instrument use to maximize system uptime. "Wear" components vary between systems, but typically include pump seals, membranes for pump rinsing, o-rings, in-line filters and inlet filters.  
Some of the key components that we'll inspect during a PM include:  
Pump module 

 

Monitoring system

Ancillary

 systems

 

Software

 
Breakdown, Repair & Corrective Maintenance
Your AKTA System by Cytiva, when correctly designed and installed, should operate successfully without problems. However, even the best system may be affected by unpredictable events. These might include variations in the quality of the process fluid or environmental factors that could lead to failure - often at the most critical time.
Such events can cause costly down time or even loss of a production batch. Should you be faced with such a situation, iLab Solutions' Service Engineers will assist your recovery and return your system to full operation, as quickly as possible.
We have parts and spares for most systems readily available. Although older, discontinued systems may no longer be supported by the manufacturer, we can support these with suitable and compatible generic replacement parts. 
System Software & Configuration
During a scheduled PM visit, our engineers will check and update the system software as required: 
Updates to the latest instrument configuration

.

 

Review of service error log

.

 

Operational check of computer and software

.

 
You may also find that if you're running an older version of Windows OS on the PC controlling your AKTA, you start to hit associated networking and upgrade problems with your system. Upgrading Windows could be a good idea to extend the life of your older AKTA Systems by Cytiva and iLab Solutions can offer you the support to do that.
Equipment Covered
iLab Solutions are specialists in liquid chromatography separation systems, from small-scale analytical to full production capacity.
We service all makes and models of AKTA by Cytiva (formerly GE Life Sciences), including:
AKTA start | pure | avant | explorer | xpress | prime/prime plus | purifier
For all other makes and models please enquire.