We're dedicated to keeping your lab running
Whether you're scoping out a new instrument, maintaining existing kit
or looking for day-to-day supplies, chances are we can help
Instruments Supported by iLab Solutions
Akta Lab-Scale Systems
The range of AKTA protein purification systems from GE Healthcare offers scientists the ability to purify virtually any biomolecule, whilst its UNICORN operating software makes it easy to control every stage of the purification process. iLab Solutions can service all of the current range of next-generation AKTAs as well as offering service, repair and support for older systems – including those that have been discontinued by GE.
Current Systems:
AKTA start
AKTA pure
AKTA avant
AKTA prime plus
AKTA xpress
Discontinued AKTA Systems:
Explorer
FPLC
Purifier
Prime
Micro
In addition to lab-scale systems, iLab also service pilot scale systems that enable labs to develop scaleable processes that can be transferred to production quickly and effectively.
AKTA pilot and oligopilot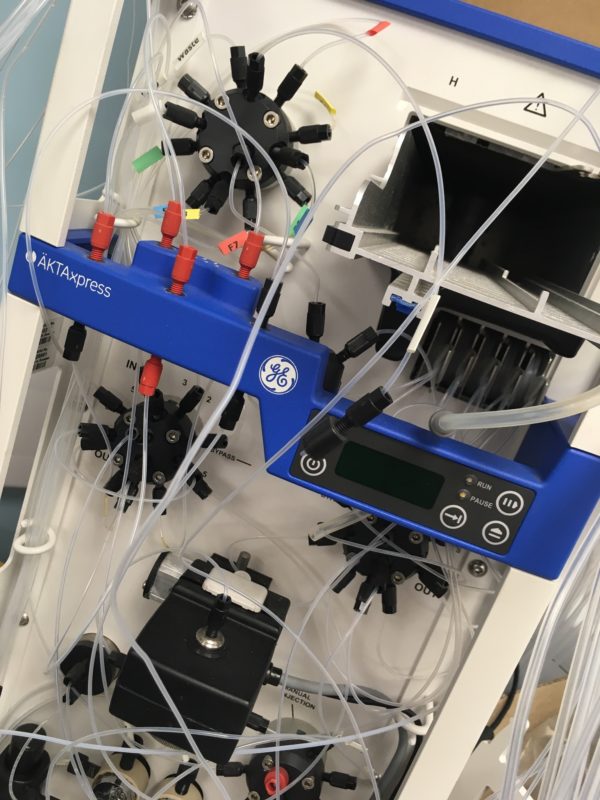 Come and meet us!
There are no upcoming events.